Even when someone is afflicted by his infirmity, which includes people with disabilities and the elderly, it won't take away the fact that they are still entitled to some of life's most redeeming pleasures such as showering.
Increasing numbers of modern homes in the country have incorporated in their design and structure a provision or space intended for moulded shower cubicles. 
Families, whose household members would include their elderlies, are likely to consider this kind of installation for their homes. They're anticipating the need for such a feature in their house in the near future.
Over-bath showers are now a ubiquitous part of bathrooms in Australian homes. They can be adapted to work with shower cubicles for the disabled. If there is anything at all that will pose a challenge to the user, this will have something to do with getting into the bath itself.
People with disabilities are likely going to struggle to climb over that side of the bath, the same thing goes also if they need to get out again afterward.
Use of Shower Boards
Easing out this transition can be made possible when you have a swivel seat or shower board in place. Bath boards are different from shower boards in such a way that they are far wider in size. Besides that, they are also designed to be sat on, whereas bath boards are designed to provide assistance. 
It is important to know that when you are using shower boards, there should be an appropriate grab rail in place.
This is a crucial installation for safety, that in the event of an accidental fall there is something to hold or grab on. Besides that, it also provides assistance when you need to get in and out of the shower or bathroom.
Use of Swivel Seats
It is normal for swivel seats to come designed with integrated supports. If you are using either of these devices (shower boards or swivel seat), it is better and much safer to use shower curtains as opposed to a shower screen.
They are far easier to have into place, and you don't have to struggle if you need to get them out of your way.
If not in use, both can be moved away to the storage. This makes them a good and practical option if a particular bathroom is intended for use by people who happen to have varying levels of mobility.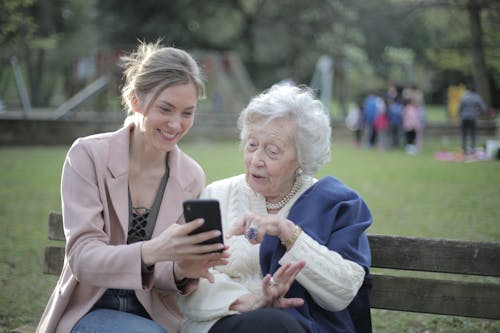 As for a standalone moulded shower cubicle, they take away the need for you to be on the higher edge of the bath space. This explains the reason why the majority of these items you see in retail outlets usually come with a lipped edge.
This lays the foundation for a barrier that may pose a significant amount of challenge to those who happen to have restricted mobility or another, particularly those who are wheelchair-bound.
Grab rails that are strategically installed make it easier for anyone to hop in and out of the shower area. Besides that, it is also providing needed support while showering.
Wrapping up!
The shower cubicle solution you will decide to have must cater to your specific needs now, but it is better if it can handle your future needs, too.
While we don't have a way to determine what will happen to us in 5 or 10 years, we will discourage bathroom renovations that are not likely to become suitable with respect to your age.